The Do's & Don'ts for a Man's Skincare Regimen
Many men have a skincare regimen of washing their face in the shower with a randomly selected bar soap and nothing more. However gentlemen, if you would like to look your best, some very easy changes and additions to your skincare regimen can really help. Follow these tips and you will be on your way to healthy skin.
DO Learn Your Skin Type
The first step in developing a skincare regimen is to determine your skin type—dry, oily, normal, sensitive or a combination. Once you determine your skin type you can tailor your regimen to meet your specific needs. According to Christian Millett, MD, a board-certified Dermatologist with Forefront Dermatology in Tyson's Corner, Virginia, "knowing your skin type will allow you to choose the right cleansers, moisturizers, and other products to keep your skin looking and feeling its best."
DON'T Use a Bar of Soap
When using a harsh bar of soap with high pH, it is common for your skin to dry out.  On top of it, you let that soap just sit out on the counter after you are done with it, right? Next time you pick it up say hello to the bacteria breeding ground it has now become. Doesn't sound very clean anymore does it? Instead, swap that bar of soap out morning and night with a glycolic acid cleanser. A good cleanser helps remove the dead skin cells that leave skin looking dully. For a deeper clean, wash with an exfoliating scrub once or twice a week. Just don't overdo it—cut back if skin starts to get red or irritated.
DO Buy a High Quality Razor
Shaving is a frequent process for most men, so select a high-quality razor that matches your facial hair coarseness and skin sensitivity. Consider purchasing a multi-blade razor that cuts hair more easily. A multi-blade razor eliminates the needs for re-shaves, thus reducing your risk of skin irritation.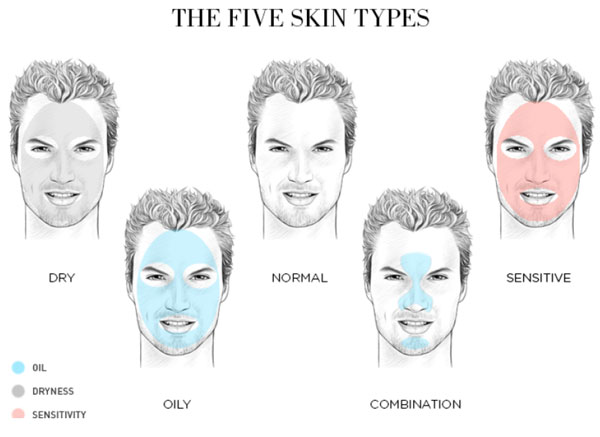 DON'T Forget Moisturizer
Whether you are shaving or not, you should follow up with a moisturizer. Apply the moisturizer when skin is still slightly damp to help seal in moisture. Most face lotions are oil-based, which works well for guys with normal skin. If you have oily skin or are prone to breakouts, look for a water-based product.
DO Think About Wrinkles Early
You may be the guy at the bar still getting ID-ed, but adding a retinol cream to your skincare regimen now will help fight fine lines and wrinkles down the road. Retinol boosts cell growth and collagen production, which improves even the non-wrinkled skin. Retinol creams do make skin more sensitive to sun, so use this product at nighttime only.
DON'T Forget the Sunscreen
We've said it once and we'll say it again – just put on the sunscreen. The sun's rays speed up the aging process by slowing down collagen production and forcing skin to lose its elasticity. Let's not forget, those rays also increase your risk of skin cancer. Your best defense is a good sunscreen. Double up by purchasing a daily moisturizer that already contains SPF 30 or higher. Also, if you use chapstick, make sure that also contains SPF 30 or higher. No one wants burnt lips!
Your Local Skincare Experts at Forefront Dermatology are Here to Help
If you have concerns about the health or appearance of your skin, schedule a visit with your local Forefront dermatologist to discuss how we can help.