Access the care you need, safely.
View the steps we're taking to make your visit healthy and safe.
Dermatologists near me in Crest Hill, IL
Your medical & cosmetic
dermatologists in Crest Hill, IL
Dermatology Services in Crest Hill, IL
Each state-of-the-art location offers the same patient-centric skincare in medical, surgical and cosmetic dermatology.
From annual skin exams to skin cancer screenings, our dermatologists and medical staff are experts in treating acne, eczema, moles, rashes, fungus, skin cancer, and more.
We offer a full range of physician-directed cosmetic skin services and products, including injectable procedures, dermal fillers, laser skin treatments, and more to help you look and feel refreshed and beautiful.
Skin cancer is the most common type of cancer. At Premier Dermatology, we offer skin cancer screenings and a number of treatment options, including Mohs surgery, and more.
Many men and women are troubled by unwanted hair. They are bothered by the discomfort and upkeep of shaving, waxing, and electrolysis. There is an alternative solution: laser hair removal. At Premier Dermatology, we provide expert care in laser hair removal for virtually any part of your body.
We offer non-invasive fat removal for just about any area of the body. Our team is skilled in a variety of body contouring treatments, including CoolSculpting®, Liposculpture, and more.
*We accept most major insurance carriers but not all of their products. We recommend you confirm your in-network status of your health plan with your insurance carrier. If you do not see your carrier, please contact our office at 815-741-4343 or contact your carrier to confirm the network status of our practice.
"I would highly recommend Premier Dermatology. All of my questions were answered and I felt very comfortable with the doctor, she was fantastic!"
"The staff has always been very friendly on the phone and in person. Doctors are very easy to talk to and never seem too rushed to answer my questions."
2051 Plainfield Road
Crest Hill, IL 60403
| | |
| --- | --- |
| Monday |  –  |
| Tuesday |  –  |
| Wednesday |  –  |
| Thursday |  –  |
| Friday |  –  |
| Saturday |  –  |
| Sunday | Closed |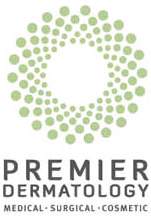 About Premier Dermatology
Premier Dermatology mission is to be the skincare specialist of choice in every community we serve. Each Premier physician brings extensive expertise to the practice, and employs the latest, most innovative technologies and techniques possible. Whether you're suffering from acne, or need a skin cancer exam, you know you're getting the best care possible. That's our promise to every Premier patient.