Restylane is made of
hyaluronic
acid gel
Restylane treatment
requires 1-2
sessions
Restylane treatment lasts
6-18 weeks
with visible effects
It takes
less than 1 hour
per treatment
What Is Restylane®?
Restylane® is a family of dermal fillers used to diminish the appearance of wrinkles and restore facial fullness and volume. Treatment is also effective for adding volume and fullness to the lips, contour the face, restore fullness to sunken or sagging cheeks, and rejuvenate aging hands.
How Does It Work?
Restylane® contains a form of hyaluronic acid that is designed to work with the hyaluronic acid produced by the body. Hyaluronic acid is a naturally occurring sugar present in the skin that provides fullness, hydration, and elasticity. Due to the natural aging process, the production of key substances in the skin – hyaluronic acid, collagen, and elastin – decreases over time. This causes fine lines, wrinkles, and creases as the skin loses its elasticity and volume.
Restylane® works by binding to water molecules in the skin's tissues. This provides volume, smooths wrinkles, and lifts sagging skin, helping it look plumper.
Shop
SkinCeuticals® products
Where cutting-edge skincare meets clinical treatment
SHOP NOW
You can purchase online today
What Are the Types of Restylane®?
We offer a variety of Restylane® dermal filler options at Premier Dermatology. During your consultation, your dermatologist will help you determine which option is right for you. Explore these Restylane® treatment options:
Restylane® is the original dermal filler that adds fullness and volume to lips and softens facial wrinkles and folds. Your Restylane results can last up to one year.
Restylane® Refyne is composed of a soft hyaluronic gel that gives you a more natural look while maintaining facial expressions. Refyne softens expression lines, including nasolabial folds and marionette lines. Restylane® Refyne lasts up to one year.
Restylane® Defyne is another flexible dermal filler that's designed to help you look natural while making facial expressions. This option smooths mild-to-moderate facial wrinkles and folds, with results that last up to one year.
Restylane® Silk is ideal for anyone who has lost lip volume due to natural aging. It smooths wrinkles around the mouth and enhances lip fullness and volume. You can expect your results to last about six months.
Restylane® Lyft treats volume loss in the face and hands. It can restore volume and fullness to hollow, sagging cheeks and minimize moderate-to-severe facial wrinkles and folds. This injectable also adds volume to the back of your hands. These results last about one year.
Restylane® Kysse is designed for anyone looking to improve lip volume and contour. It also smooths lip lines and can enhance the natural color of your lips. Your natural-looking results with Restylane® Kysse can last up to one year.
Restylane-L® contains lidocaine and replaces lost volume in the facial areas, minimizing marionette lines, furrow lines, and nasolabial folds. Treatment can also improve lip volume and fullness and is ideal for under-eye correction. Results can last about six months.
Restylane® Contour is designed for cheek augmentation and contouring. Treatment allows for precise sculpting, restores natural facial contours, and can increase fullness to the cheek area. Results can last up to one year.
What Happens During Restylane® Treatment?
To keep you comfortable during your treatment session, your Premier dermatologist may apply a local anesthetic to the treatment area. Many Restylane® dermal filler options contain lidocaine, so you can expect minimal discomfort. After cleaning the treatment area, your provider injects Restylane® into the skin using an ultrafine needle.
Since Restylane® is gel-based, your provider will gently massage the treatment area. This helps evenly distribute the filler and ensures a natural appearance. A typical treatment session takes less than one hour, and since there isn't any downtime, you can go about your normal activities after your treatment session.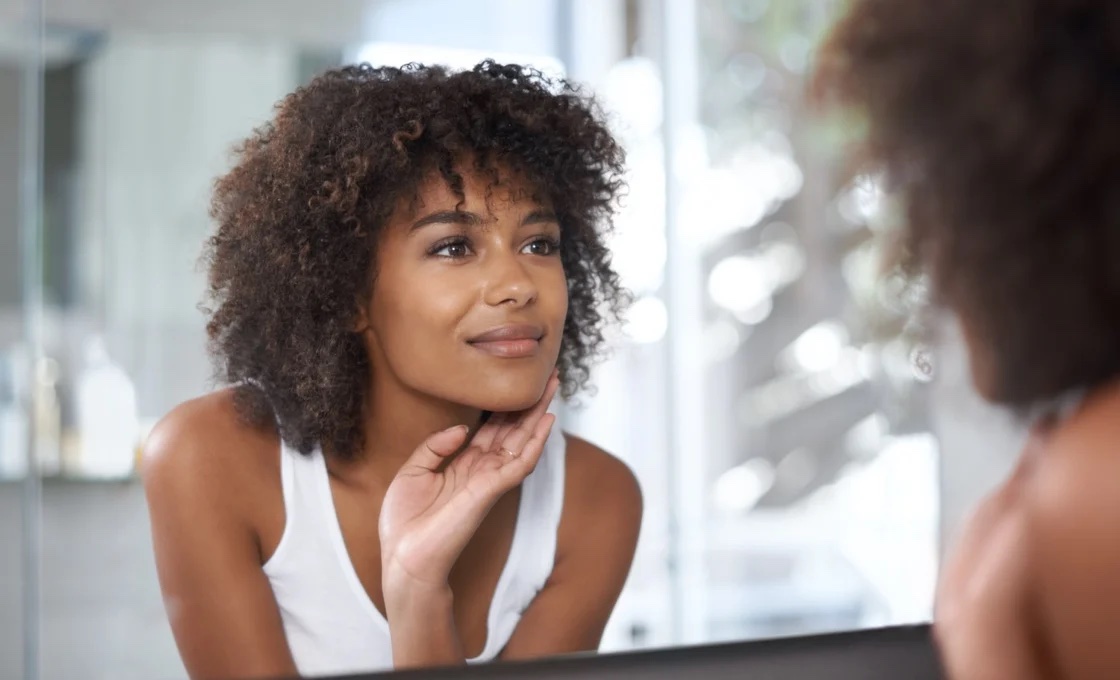 What Are the Side Effects?
Restylane® is a safe and effective cosmetic treatment when performed by one of our experienced dermatologists. Common Restylane® side effects include tenderness, swelling, redness, itching, and bruising at the injection site. These effects are usually mild and subside after one to two weeks.
What Are My Expected Results?
You'll notice results immediately after your treatment session. Since Restylane® is a dermal filler, it adds volume to the skin as soon as it's injected. Fine lines and wrinkles are softened and smoothed, thinning lips appear full and plump, and volume is restored to sagging cheeks.
You'll enjoy full results after any swelling or bruising subsides, which usually takes about one to two weeks. Depending on the type of Restylane® you receive, your results will last between six and eighteen months. To maintain your results, you'll need to schedule follow-up treatments.
The skincare experts at Premier Dermatology are here to help you learn more about how you can benefit from Restylane®. To get started, schedule your consultation today at any of our Southwestern Chicago locations.