Botox® Treatment of Wrinkles Treatment Specialists
Learn more about Botox® for Wrinkles
Aging of the skin is a natural process. Wrinkles are an inevitable development over time. But for many individuals, these are unwanted changes in their appearance.
Botox is a safe and easy method for reducing dynamic wrinkles and expression lines. In as little as one Botox treatment from Premier Dermatology, your skin will look younger and more rejuvenated.
Procedure Video
Let our board certified dermatologist Matthew Kelleher, MD guide you in a step- by- step Botox for wrinkles procedure in the video below.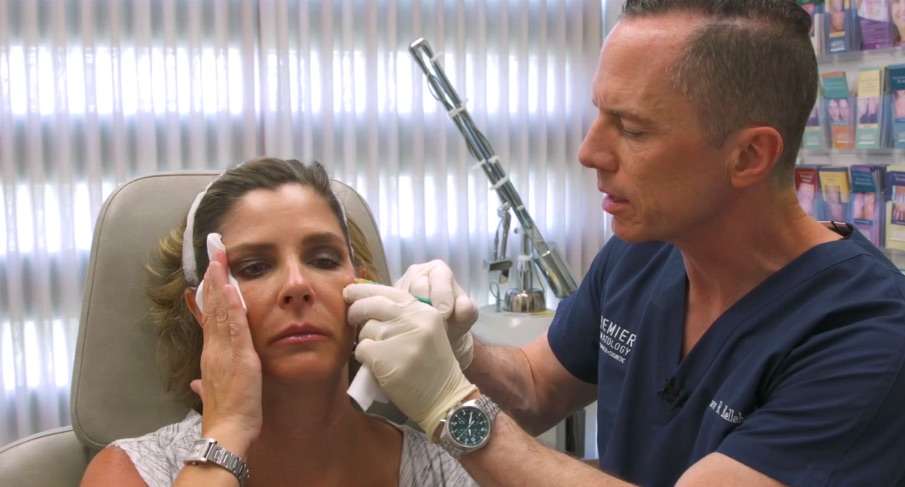 Before and After
Get safe, and tangible results in as little as one treatment when provided by a Premier Dermatology dermatologist.
*Before and after photos are unretouched from Dr. Matthew R. Kelleher's actual patients.
Achieving the best results
With Botox treatments, patients can reduce dynamic wrinkles in a few painless seconds. The procedure requires no downtime and has no temporary side effects such as wounds or blisters.
It is a safe method for reducing the signs of an aging face.
Wrinkles are just one of many indicators of sun damage and aging. Brown spots and discoloration, redness and spider veins, uneven skin texture, and skin growths are other cosmetically undesirable qualities of the skin. Through a combination of Botox, injectable fillers, and laser technology, these can be addressed and youthful skin restored.
Offered at these locations
Crest Hill
2051 Plainfield Road
Crest Hill, IL 60403
Naperville
1520 Bond Street
Naperville, IL 60563